A new video of snapshots from The Clara Rose Band at this years wonderful 'Harvest Time Blues Festival' Monaghan – if you fancy experiencing some of the madness and music – then watch this video!
*Warning* this is ROUGH and READY!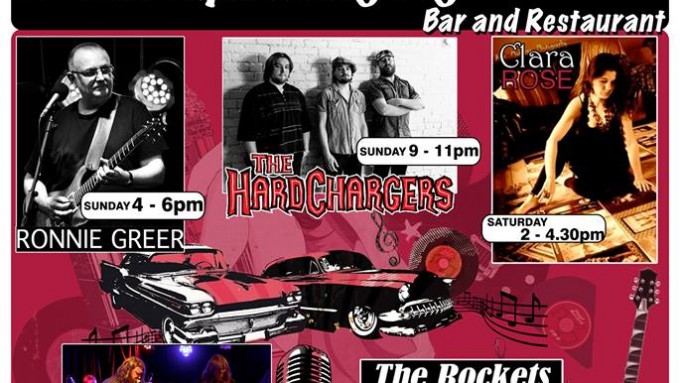 This week I'm very excited about 2 shows with my band at the renowned Harvest Time Blues Festival in Monaghan town. We have 2 beautiful afternoon shows on the Saturday and the Sunday and we PROMISE to deliver high quality, toe-tappin, ranchy rootsy blues to take you through the afternoon!
My band:
Clara Rose (me…! Guitar and vocals)
Cormac McCann(Keys/Vocals)
Sean Beatty (Guitar)
Paul McCann (Bass)
Sean O' Reilly (Drums)
I'm very lucky to be playing with these musicians and can't wait to get rockin' with them 🙂
Here are the gigs for the weekend:
Saturday:    The Squealing Pig         2 – 4.30
Sunday:       The Shamrock Bar       3 – 5
I describe our set for the weekend as a tasty burger… how about some Etta James… (sizzling red onions) … some Bo Diddley… (melted mozerella)… Memphis Minne… (juicy tomaters)… some great surprises… (hot jalepenos)… and of course some sumptuous Clara Rose originals… getting hungry for blues? Come on down to Monaghan town this weekend!