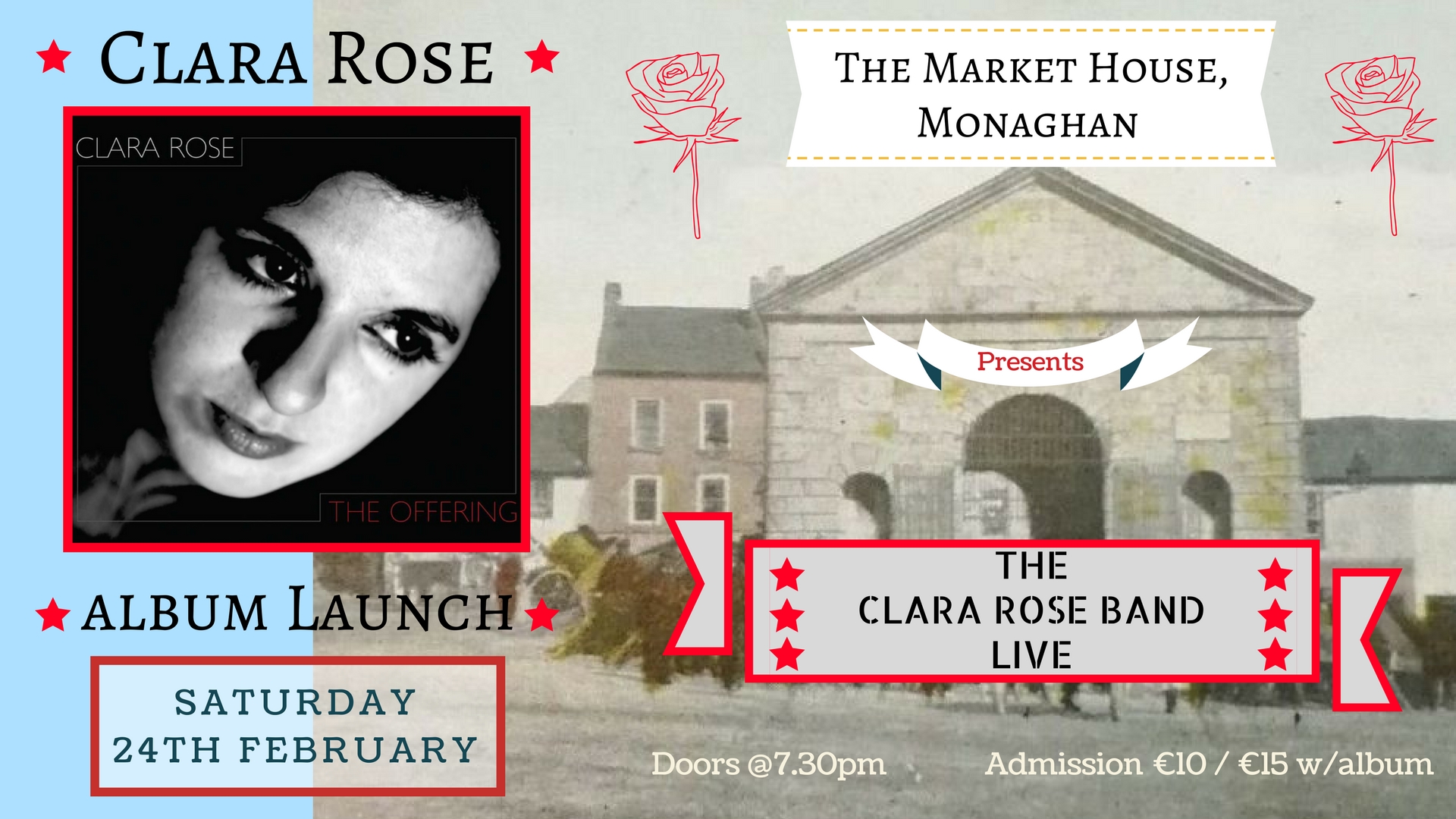 Clara Rose had her Monaghan Album Launch in Monaghan's beautiful heritage arts centre, 'The Market House' on Saturday 24th February. The sold out show was a great night with performances from The Clara Rose Band and special guest appearance from, 'The Monahan Family' (my wonderful parents Alan & Liz Monahan) fresh from their mini-tour of Northern Italy in January 2018!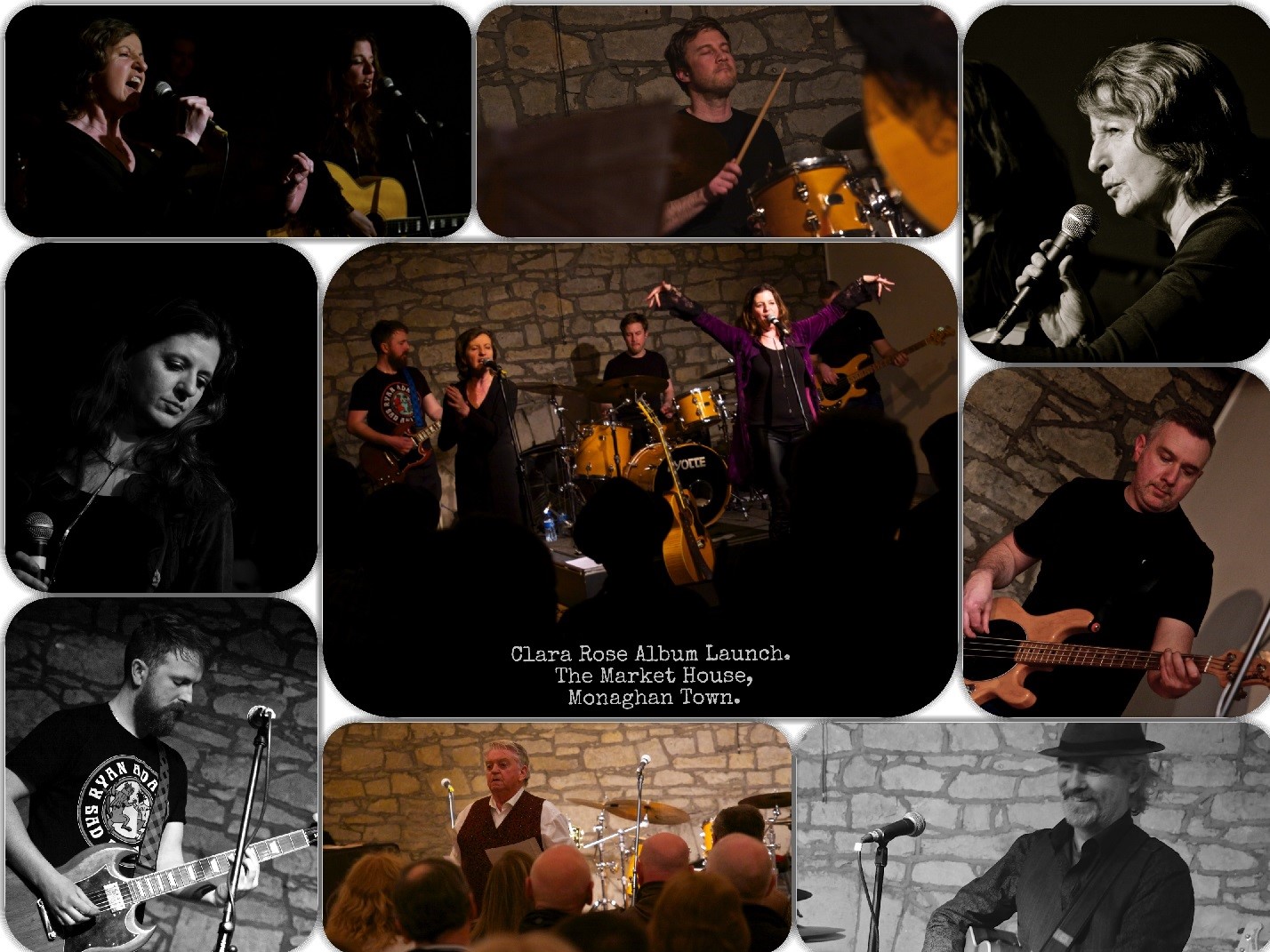 (TL: Liz & Clara, TM: Gavin Taylor, TR: Liz Monahan, ML: Clara Rose, M: The Clara Rose Band, MR: Tony McManus, BL: Sean Beatty, BM: M.C. Pat Deery, BR: Alan Monahan)
Audience members were treated to a full evening's entertainment by The Clara Rose Band:
Clara Rose (guitar, vocals)
Sean Beatty (guitar)
Tony McManus (bass)
Gavin Taylor (drums)
And special guests:
Alan Monahan (vocals, guitar)
Elizabeth Monahan (vocals and general banter!)
We had a gorgeous wine & drinks reception in the surrounds of The Market House. Sound on the night was by the legendary Ronnie O' Flynn and the concert was M.C's by Clara's uncle Pat Deery.
'The Offering' is now officially in the ether. It is available for purchase in the 'Music Store' on this website, for download on  CD Baby, iTunes   and streaming on    Spotify.
Thanks SO much to you all for your continued support. It means a lot to me as I love to sing!
Lots of love,
Clara Rose x
(Photography by Alan Monahan & Photo of Alan by Mark Sherlock)
Baker Rose are busy cooking something special for you all and it will be out as SOOOOOOOON as we possibly can finish up these loose ends!
The recording process is fascinating and I'm enjoying every moment working with Mr. Baker. He is such a professional and I learn so much from him – he is a gifted musician, songwriter and a very special guy too – I'm loving this collaboration so much!
We have around 3 tracks left to finish and then we should be ready to roll –  we have so much material that the problem is deciding what tracks to put on the album!
So as they say: WATCH THIS SPACE!
Here are some shots of the recording process in the gorgeous Jealoustown Studios: