'Travelling Soul' Released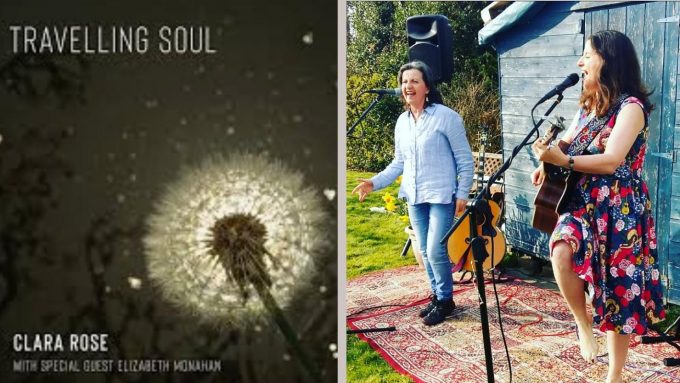 Clara Rose releases her new E.P, Travelling Soul on Tuesday 14th April. For this collection of songs, Clara collaborated with vocalist, Elizabeth Monahan (pictured above beside Clara) who just happens to be her mother!
The new E.P from Clara Rose, Travelling Soul is a departure from her usual powerhouse vocal style to a more soulful, contemporary folk genre. The 4 original songs on the E.P were written and inspired by time Clara spent on the beautiful Achill Island, Co. Mayo. The 5th track features her mother, Elizabeth Monahan, on lead vocals and is a version of the traditional country classic, Red River Valley. The recording interestingly features both of Clara's parents, her mother, Elizabeth on vocals and father, Alan on Banjo on title track, "Travelling Soul". Recorded and mixed by Marion McEvoy (Panchord Studios) there is also fiddle by Cathy McEvoy and percussion by Shane Atlas. Resulting in a feast for the ears of stories, song and soulful music.
Watch the video for the title track 'Travelling Soul' here: https://www.youtube.com/watch?v=7UsQ0jRu7WQ