Clara Rose – An exciting August… [Photoshoots & London Debut…]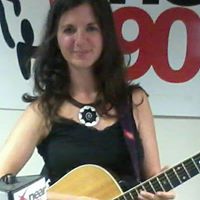 Wow!
This August has been a whirlwind for me as a wee blues woman. I have been working with Don Baker (www.donbaker.ie) for 2 years now – playing shows and recording vocals for his new album "My Songs, My Friends" due for release on 20th September. Last Wednesday I went down to David Cantwells' photography studio (www.davidcantwellphotography.com) for a photoshoot – promo shots for Don's album. What a fun evening! Involved in the shoot were Brian Kennedy, Paddy Casey & Mik Pyro aswell as Don and myself. With my hair done and glad rags on I had a great evening of hair flicking, pouting and laughs! The results can be seen here:   www.donbaker.ie   AND   www.facebook.com/donbakerband
This weekend (23rd – 25th August) sees me making my London Debut. I have 2 gigs…
Fri 23rd in 'The Constitution Pub' 42 St. Pancras Way​, Camden. Doors at 7.15pm.(www.bugbearbookings.com/bugbear-elsewhere)
Sat 24th in 'Ain't Nothin But' (Blues Bar) 20 Kingly Street, Soho – Special Guest @ Niall Kelly's Blues Jam from 4-8pm. (www.aintnothinbut.co.uk)
There are no words to describe my excitement! I can't wait to meet new people, hear new great music and get a real feel for the 'London scene'. The kitchen table in my wee cottage is covered in set lists, guitar strings, airline ticket print offs and "to do lists"… you could cut the anticipation with a kitchen knife.
Tonight I will also be making my English Radio Debut as I will be played on FromFM (www.frome.fm/programmes/music/blues-train/) by Dave Watkins on his acclaimed blues show "The Blues Train" from 8-9pm. Listen in on this link: www.frome.fm
So lets journey on another while and keep truckin'… maybe we will find some answers further on down the trail…
Over and out!
Clara Rose x