Ladies in the Blues tour is a wrap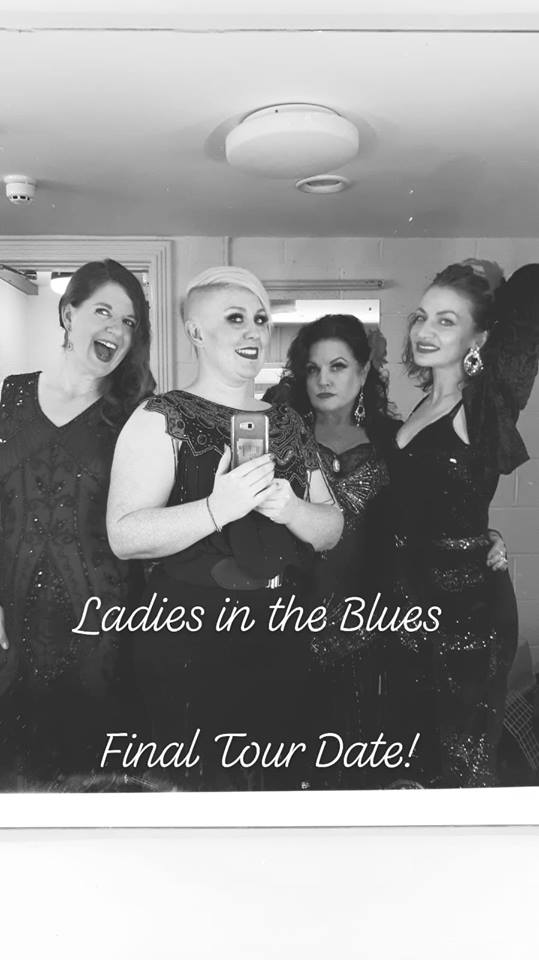 THATS A WRAP!
If you're wondering why things have been a little quiet on the Clara Rose front these days it's because I've been on a nationwide tour with these gifted women: Grainne Hunt, Jhil Quinn and Emma Nicolai. AKA: "Ladies in the Blues"
We had a successful run of shows in some of Ireland's beautiful theatre spaces including, 'Theatre Royal' (Waterford), 'Firkin Crane' (Cork Jazz Festival), Watergate (Kilkenny) and Glor (Ennis). It was so much fun singing with my sistas of blues! Between an appearance on RTE news.. a few ladders in a few tights… James Delaney on a grand piano (in Glor) and singing our heart out at a late night trad session in Ennis.
It was not without it's dramas and tales but the highlight is always being on stage with these fine musicians, paying tribute to the ladies of the blues in the best way we know how. X