Clara Rose – Announces Summer Dates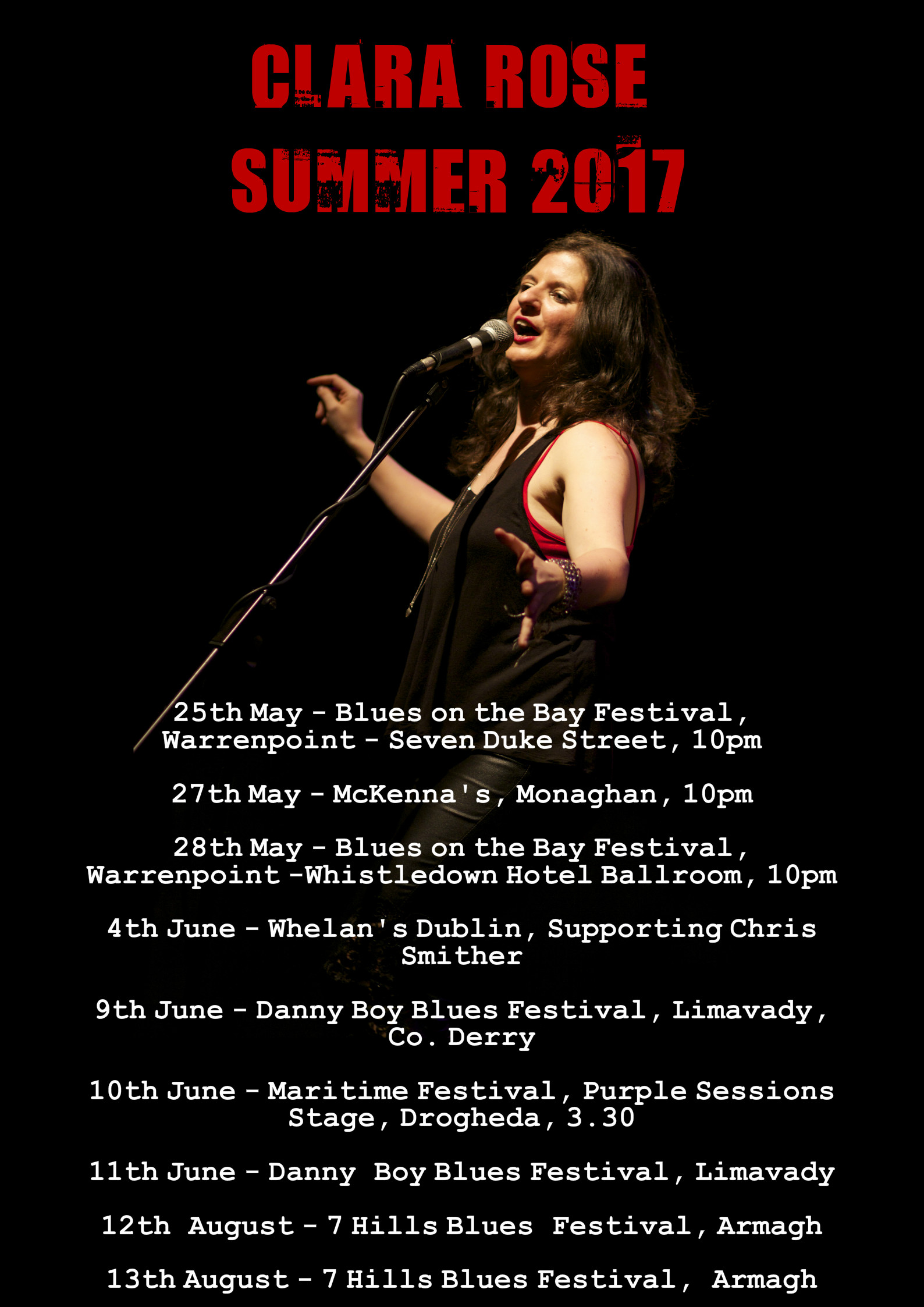 The Clara Rose Band will hit the road this summer – we are playing some of our favourite venues and blues festivals with details to be announced – hope to catch you on the trail!
Also in BIG news Clara Rose will support one of U.S.A's finest songwriters Chris Smither in Dublin's premier music venue Whelan's on Sunday June 4th. Don't miss this special show!
Related show